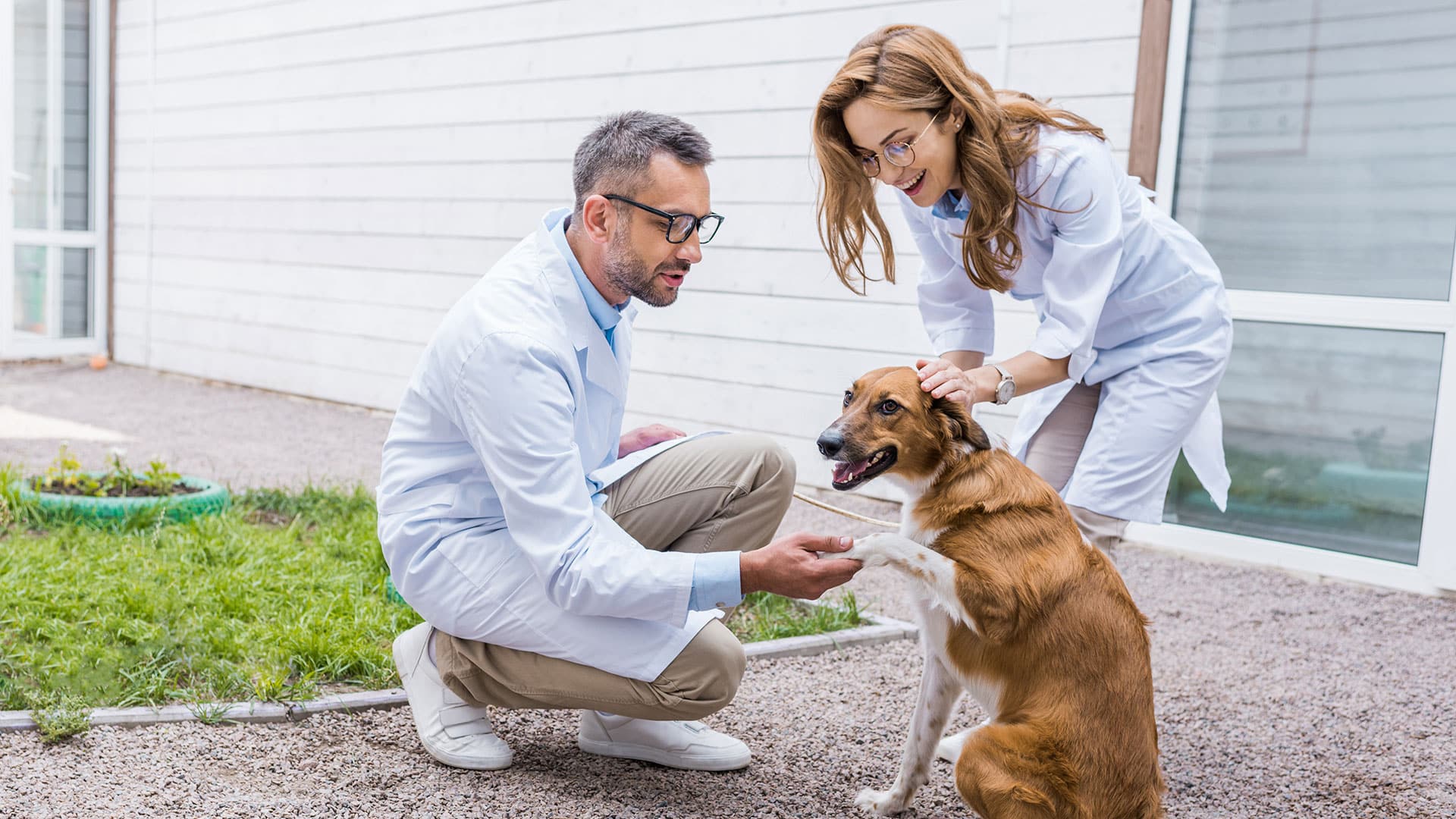 Why choose us?
done_outline 25% More Value
done_outline 30-Day Money Back Guarantee
done_outline No THC
done_outline High Concentration of CBD & CBG
Give Your Pet The Best Life
Founded by World Renowned Veterinarian, Dr. Terry Fossum. Most Veterinarians were trained using her book,
Small Animal Surgery
Dr. Fossum dedicated her life and career to animal wellness and healthy pets
Dr. Fossum received her D.V.M. degree in 1982 from Washington State University, completed a surgical residency and Master of Science degree in 1986 from Ohio State University, and received a Ph.D. in Veterinary Immunology from Texas A&M University in 1992. She received Board Certification in Veterinary Surgery in 1987.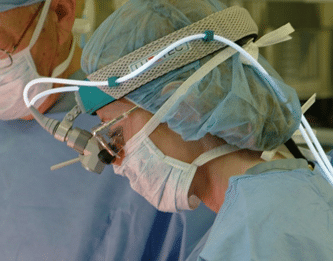 Veterinary Textbooks Sold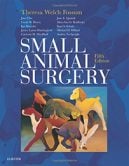 What is the best product for your pet?
Check out our CBD Oil Dosage Calculator
What type of pet do you own?
What issues does your pet suffer from?
What problem are you trying to solve?
Weight(lbs)
Dosage Chart for Can-Do Chew
| Pet Size | Every 12 Hours | Total Daily Serving | CBD/CBG/CBN Per Dose | Day's Supply |
| --- | --- | --- | --- | --- |
| | | | | |
Product Recommendation
Dosage Chart for Hemp Extract
| Pet Size | Every 12 Hours | Total Daily Serving | CBD/CBG Per Dose | Day's Supply |
| --- | --- | --- | --- | --- |
| | | | | |
*Days supply calculation is based on 2.2mg of CBD/CBG per pound, twice daily. Every pet absorbs CBD/CBG differently. Daily usage may vary between pets.
Product Recommendation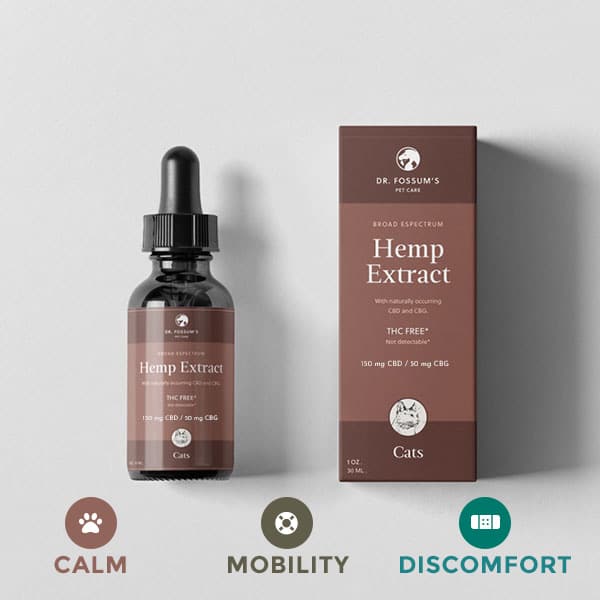 Our feline hemp extract is specially formulated to be a potent source of CBD, CBG, and terpenes that cats find tasty due to the addition of salmon flavoring. Each ml of our extract contains 5 mg CBD and 2 mg of CBG.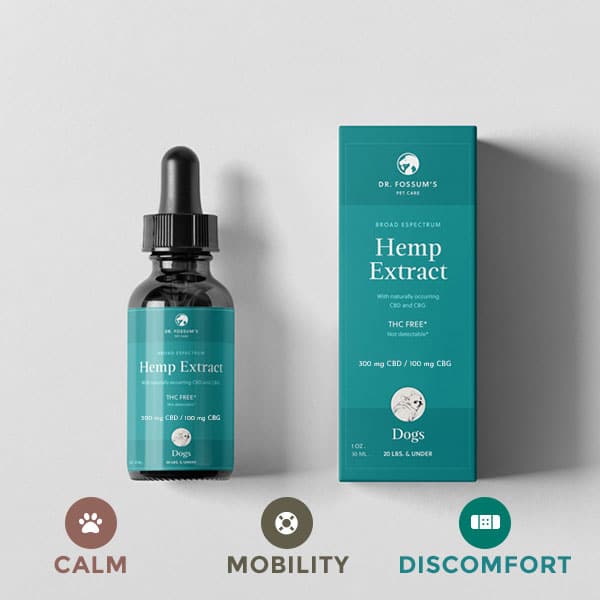 Our canine hemp extract comes in 3 sizes so that you can give your dog a specified amount based on his/her weight. To enhance the taste, we have added peanut butter flavoring – sure to become your dog's favorite!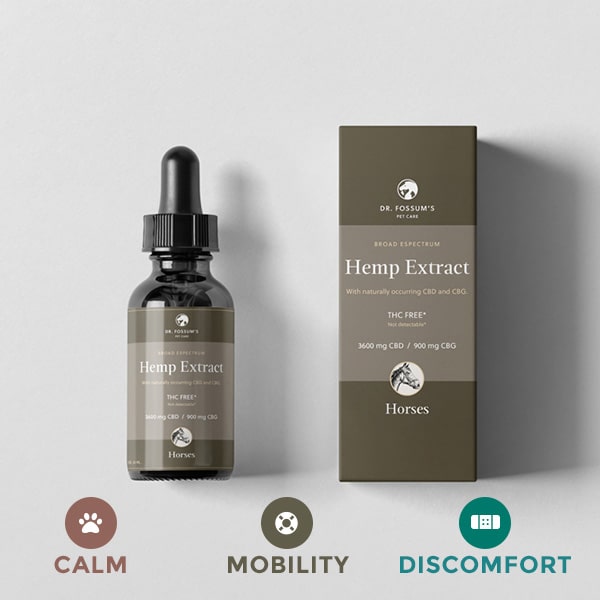 Our equine tincture is a highly concentrated formula that provides 45 mg of CBD and 15 mg of CBG per ml. We have added peppermint flavoring because horses love it. They will beg for more.
Better Quality Products with
25% More Value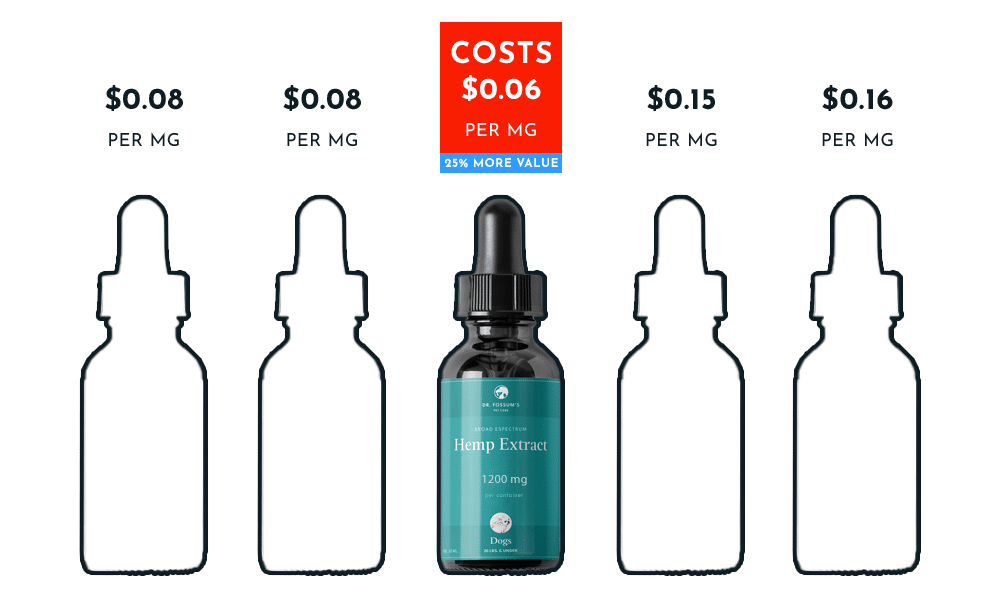 *Tincture price per mg based on medium size dog.
Holding Ourselves to a Higher Standard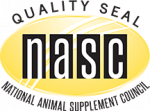 Our products are all certified and been awarded the National Animal Supplement Council Quality Seal. We went through a rigorous process that requires truth in labeling, third-party independent lab testing, as well as stability and shelf-life studies to provide the highest quality pet hemp oil with full transparency.
Why Dr. Fossum's Pet Care?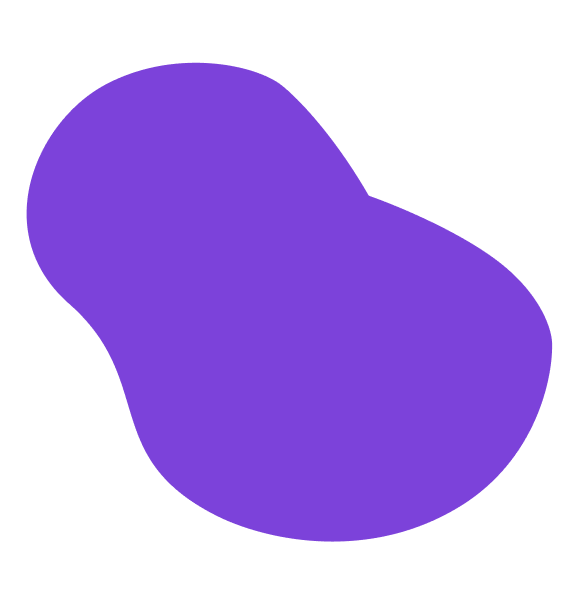 Veterinarians Endorsing

Dr. Terry Fossum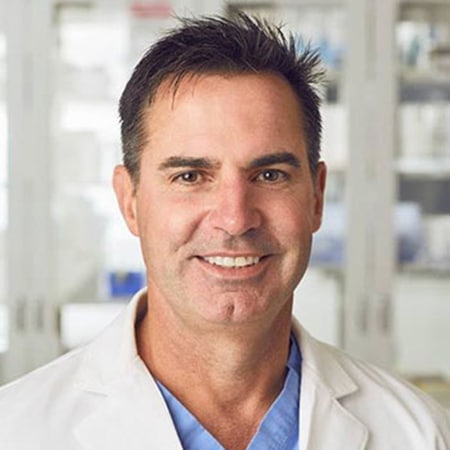 Dr. Brian Beale, DACVS
Orthopedic Surgeon
Park City, UT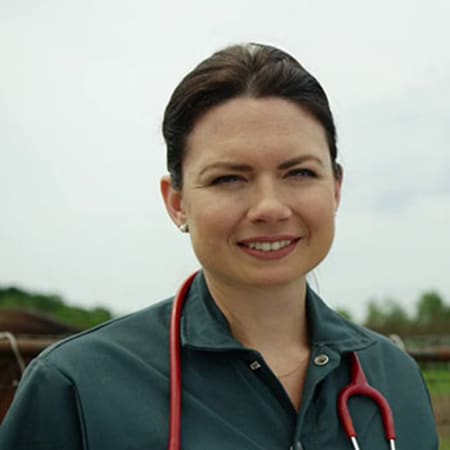 Dr. Scarlett Magda
Founder & President at
Veterinarians International
New York, NY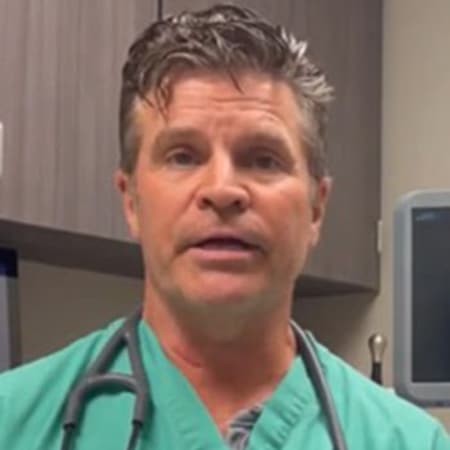 Dr. Matthew Miller, DACVM
(Cardiology)
Phoenix, AZ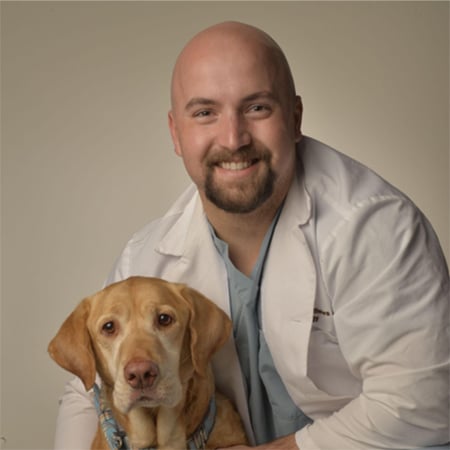 Dr. Derek Matthews, DACVIM
(Cardiology)
Phoenix, Arizona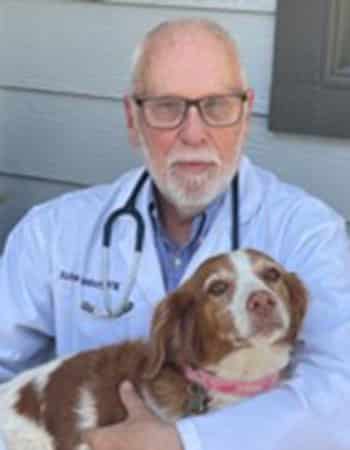 Dr. Richard Gebhart
Redding, CA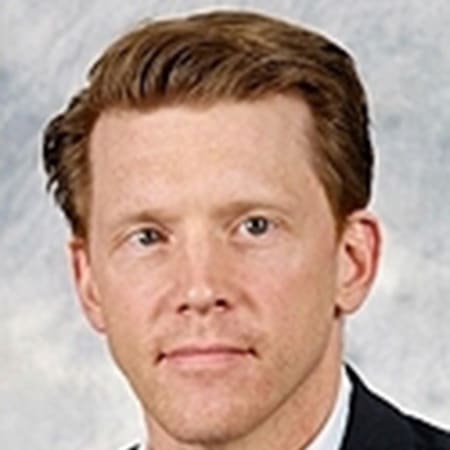 Dr. Curtis Dewey
Neurosurgeon/Neurologist
Ithaca, NY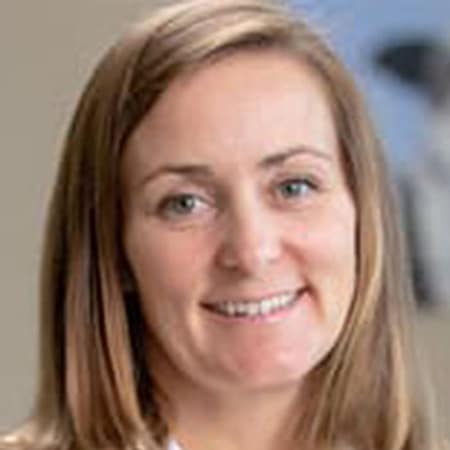 Dr. Susan Bohrer, CVA
Certified Veterinary Food Therapist
Claremont, CA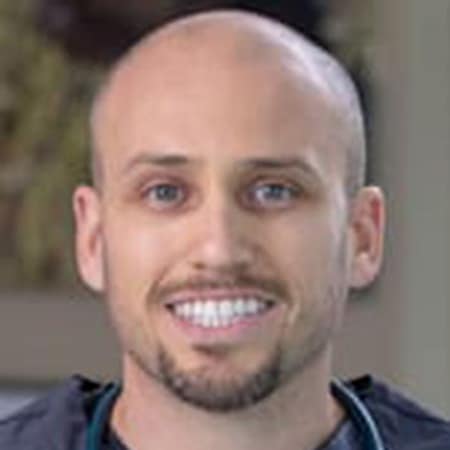 Dr. Christopher Berg
Founder of Chi Dog
Claremont, CA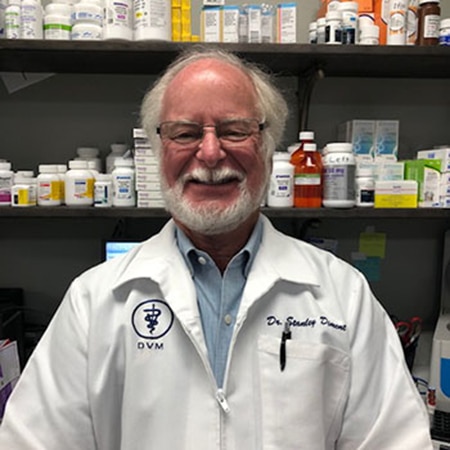 Dr. Stanley Diment
Clermont, FL
What our patients are saying:

"Bailey is a 10 year old Golden Retriever with multiple health issues. She has been running and jumping on the couch since being on Dr. Fossum's product. Before the oil we had to help her onto the couch. She seems to feel better both mentally and physically."
- Debra B.
Owner
This product changed my dogs life!!!! He went from high anxiety during thunderstorms to the point he was doing damage. Within 2 weeks of using Dr Fossum's product he not only stopped freaking out during the storm he was overall much calmer and well adjusted. Thank you!
Suzanne M.
Pet Owner
I just heard from a client that used Dr Fossum's CBD and the dog went from shy, hesitant, and tail tucked in the show ring to alive, robust, and tail up and wagging the very next show (2 weeks after starting CBD). The dog also went from second in her class to winner's bitch. I saw the video and it didn't even seem like the same dog. She was loving life the second show!
Dr. Cliff F.