Has time or circumstance taken a toll on your pet?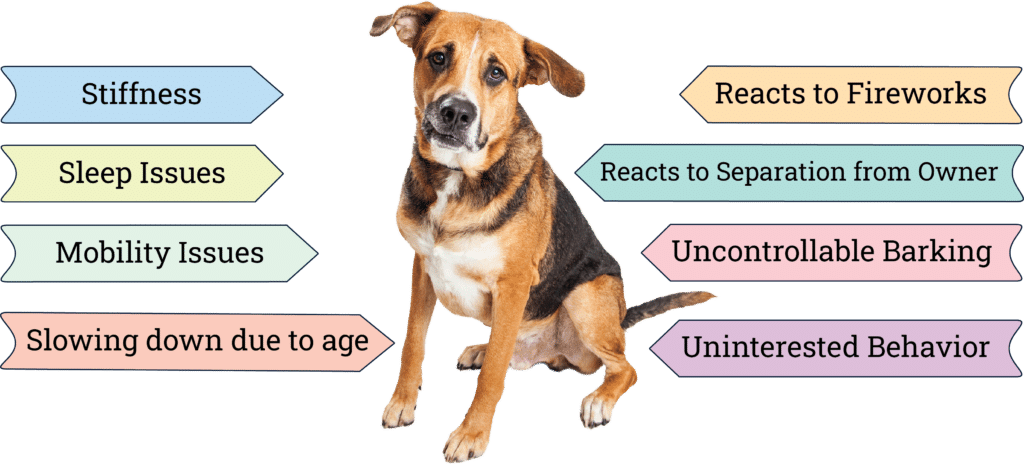 Consider our products as the first line of defense as well as a last resort.
I did the research and leg work for you.
I will guide you to improve your pet's quality of life.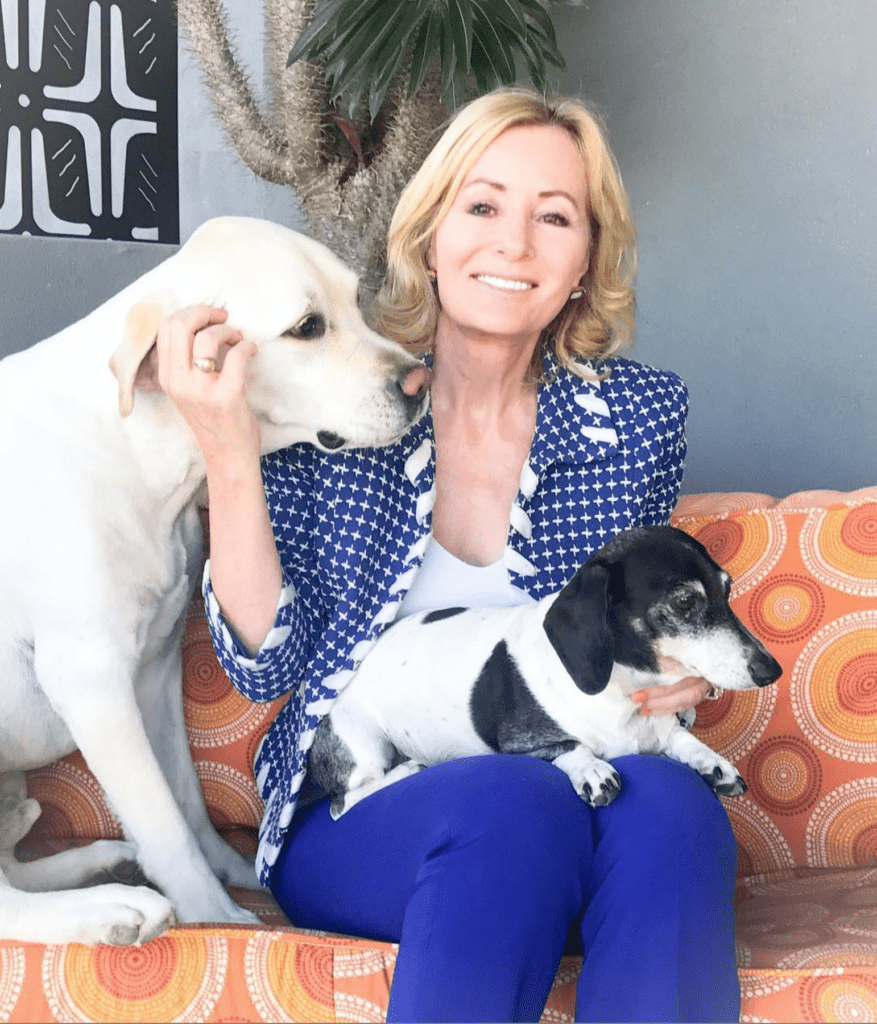 Let's face it, your pet isn't getting any younger.
Be your pet's best friend and try Dr. Fossum's today!
My Story:
I am a world renowned Veterinarian as well as a loving dog parent to "Dan the Lab." In my (slightly biased) opinion, Dan the lab is the "best dog ever". Dan had an elbow issue that made him lame and could not be treated using traditional methods. Time was the enemy and Dan the Lab's condition was getting worse by the day.
My Struggle:
Could you imagine being a world renowned veterinarian and unable to help your own dog? As a pet parent, I felt helpless. I didn't want to use traditional solutions as I knew they would have long term consequences. I knew that I needed an alternative solution, but I didn't know how.
My Solution:
I turned to alternative solutions to help Dan the Lab. I scoured the internet and reviewed countless research papers and products for a formulation that could help Dan. Unfortunately, I couldn't find anything that I was comfortable giving my own dog. Luckily, I was able to create the perfect formulation to help Dan. The same formulation may help your dog too! I have the veterinary background and the expertise to guide you to helping your pet.
Meet your guide, Dr. Terry Fossum
Dr. Fossum dedicated her life and career to animal wellness and healthy pets
Dr. Fossum received her D.V.M. degree in 1982 from Washington State University, completed a surgical residency and Master of Science degree in 1986 from Ohio State University, and received a Ph.D. in Veterinary Immunology from Texas A&M University in 1992. She received Board Certification in Veterinary Surgery in 1987.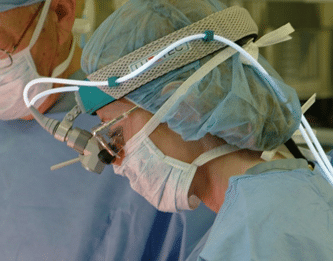 Veterinary Textbooks Sold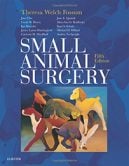 Improve your pet's quality of life in 3 steps!
Use our dosage calculator
Try our products for 30 days
Tell us your pet's success story
30-Day Money Back Guarantee
We believe in our products so much that we will refund your money if you don't see results.
Let's find out the best product for your pet?
Check out our CBD Oil Dosage Calculator
What type of pet do you own?
Select your pet below.
What issues does your pet suffer from?
What problem are you trying to solve?
Dosage Chart for Can-Do Chew
| Pet Size | Every 12 Hours | Total Daily Serving | CBD/CBG/CBN Per Dose | Day's Supply |
| --- | --- | --- | --- | --- |
| | | | | |
Product Recommendation
Dosage Chart for Hemp Extract
| Pet Size | Every 12 Hours | Total Daily Serving | CBD/CBG/CBN Per Dose | Day's Supply |
| --- | --- | --- | --- | --- |
| | | | | |
*Days supply calculation is based on 2.2mg of CBD/CBG/CBN per pound, twice daily. Every pet absorbs CBD/CBG/CBN differently. Daily usage may vary between pets.
Product Recommendation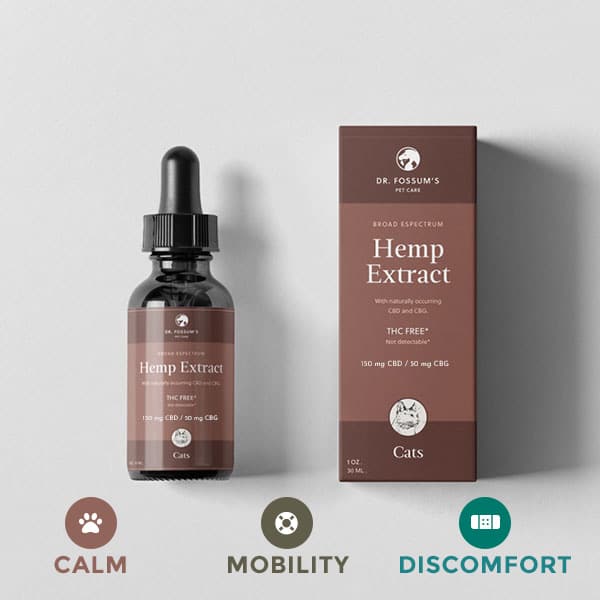 Our feline hemp extract is specially formulated to be a potent source of CBD, CBG, and terpenes that cats find tasty due to the addition of salmon flavoring. Each ml of our extract contains 5 mg CBD and 2 mg of CBG.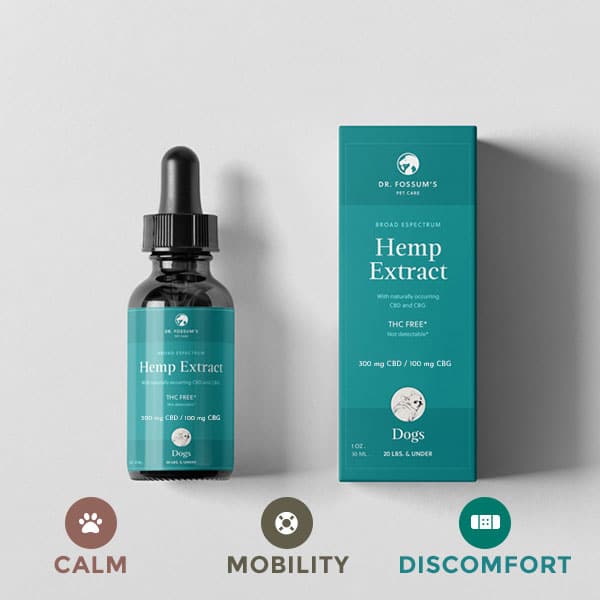 Our canine hemp extract comes in 3 sizes so that you can give your dog a specified amount based on his/her weight. To enhance the taste, we have added peanut butter flavoring – sure to become your dog's favorite!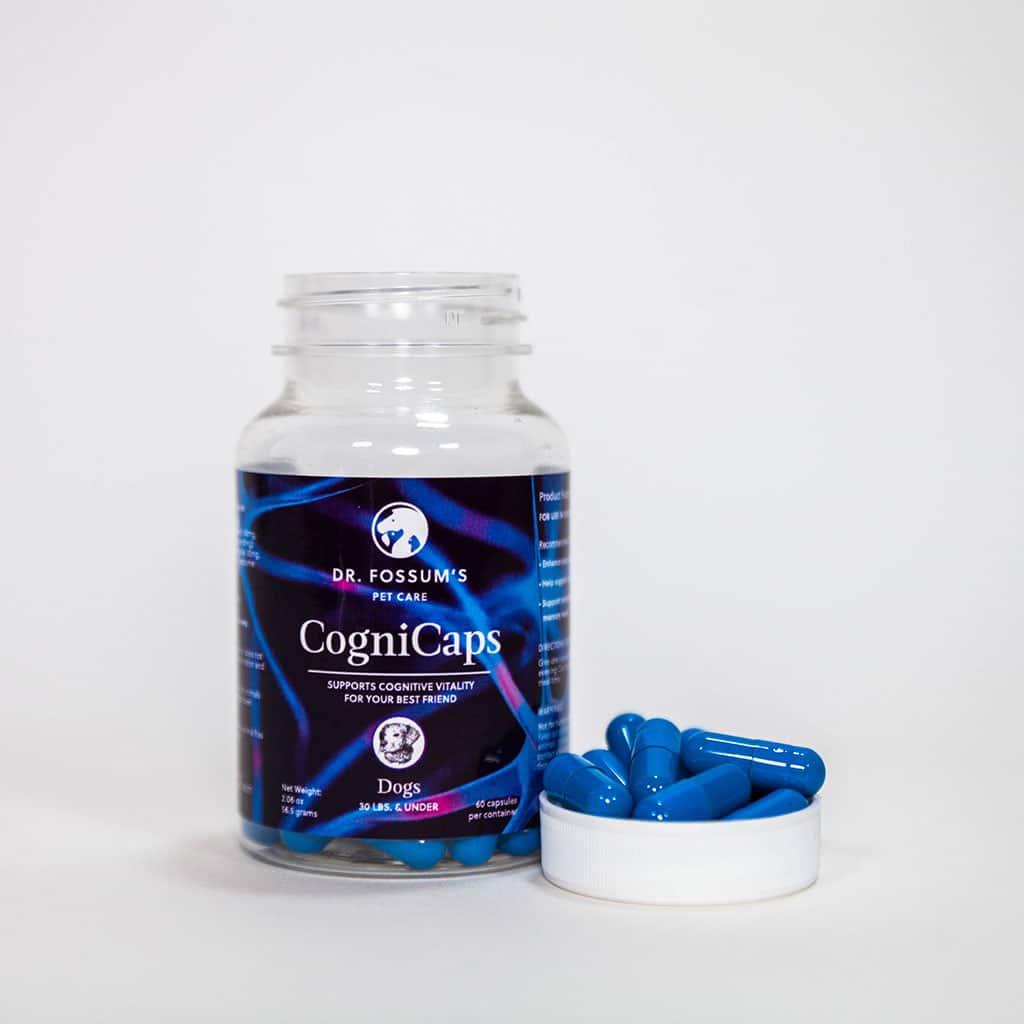 Cognicaps is a Cognitive Function Supplement, formulated by world renowned veterinary neurologist Dr. Curtis Dewey and Dr. Terry Fossum. It helps enhance your dog's cognitive function.
Don't just take our word, see what our customers are saying:

"Bailey is a 10 year old Golden Retriever with multiple health issues. She has been running and jumping on the couch since being on Dr. Fossum's product. Before the oil we had to help her onto the couch. She seems to feel better both mentally and physically."
- Debra B.
Owner
This product changed my dogs life!!!! He went from high anxiety during thunderstorms to the point he was doing damage. Within 2 weeks of using Dr Fossum's product he not only stopped freaking out during the storm he was overall much calmer and well adjusted. Thank you!
Suzanne M.
Pet Owner
I just heard from a client that used Dr Fossum's CBD and the dog went from shy, hesitant, and tail tucked in the show ring to alive, robust, and tail up and wagging the very next show (2 weeks after starting CBD). The dog also went from second in her class to winner's bitch. I saw the video and it didn't even seem like the same dog. She was loving life the second show!
Dr. Cliff F.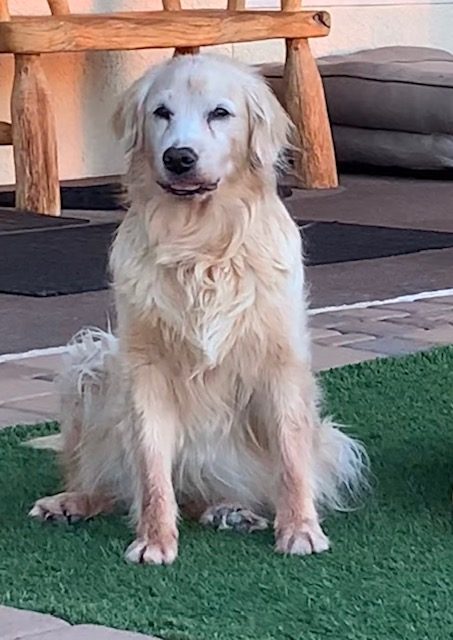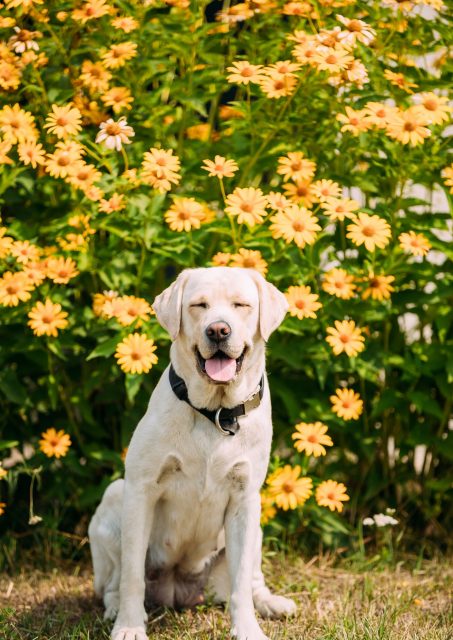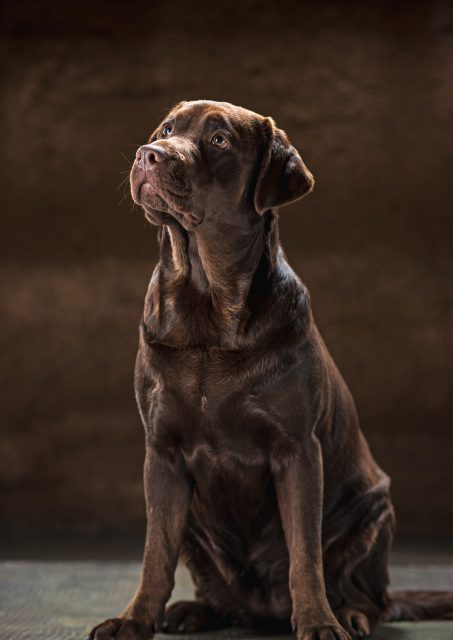 Don't waste another day that you and your pet will never get back.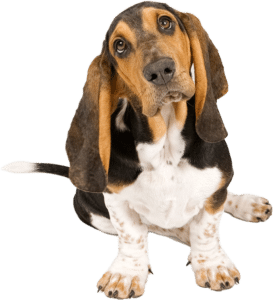 Your pet has been there for you,
now its your turn to be there for them.