Frequently Asked Questions
If you don't find an answer to your question, please feel free to
Contact Us here.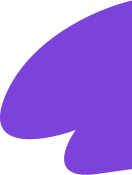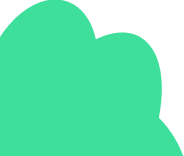 Dr. Fossum's Pet Care is a company founded and managed by veterinarians. We employ numerous veterinarians and veterinary technicians. The 5 pillars of our company are to: 1) develop products based on science and perform research on those products to ascertain safety and efficacy, 2) educate veterinarians regarding the appropriate use of hemp-derived products in companion animals, 3) be compliant with all regulations and to go above and beyond current requirements for hemp-derived products, 4) always be transparent with pet owners and animal health workers regarding our products, and 5) be sustainable. We believe in One Health and recognize the interconnection between people, animals, plants, and their shared environment.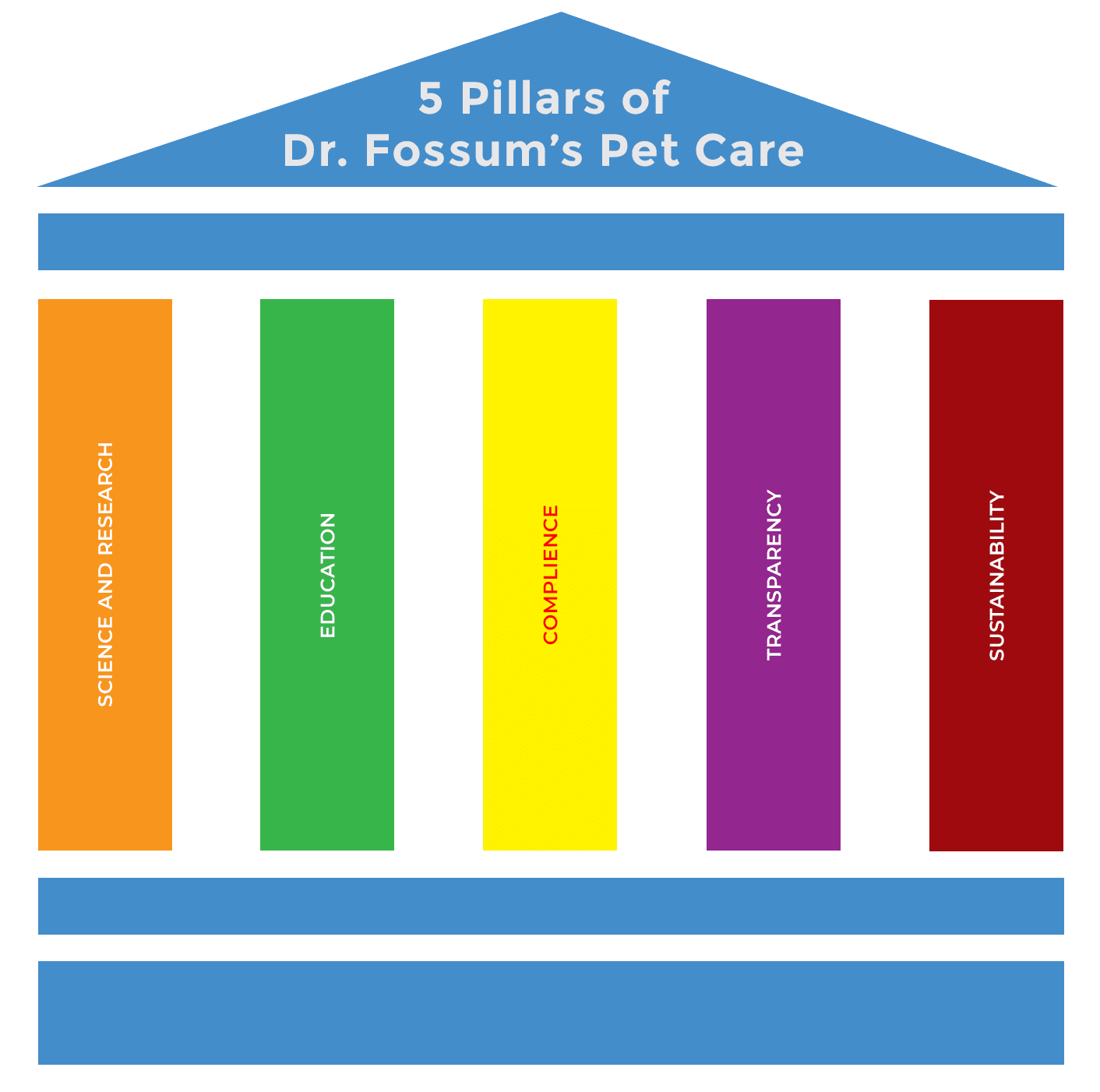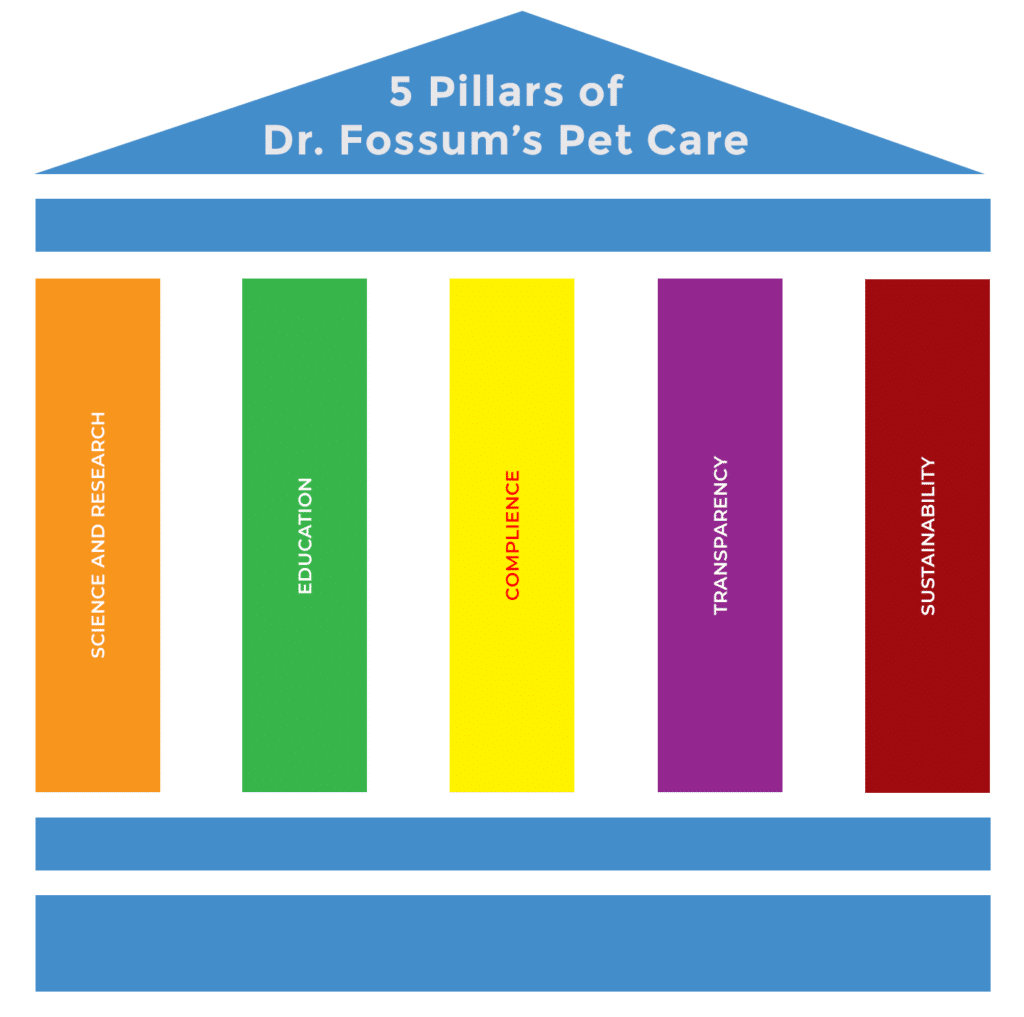 SCIENCE and RESEARCH – As veterinarians, we strive to ensure that our products are based on science and animal welfare. Dr. Fossum has many years of designing and executing clinical trials and we have devised our products to be reproducible and consistent from batch to batch.
EDUCATION – Dr. Fossum has given over 1000 global lectures on veterinary surgery and the use of hemp-derived products in companion animals. Education is part of what we do – it's in our DNA. We will continue to work with the veterinary community to discover the bounty that the hemp plant offers.
COMPLIANCE – Another pillar of our company is compliance. We are currently being audited by the National Animal Supplement Council (NASC) in order to become NASC certified. The NASC seal assures consumers that our product manufacturing facility has been audited and that Standard Operating Procedures (SOPs) are being followed. NASC also interacts with the FDA to ensure that companies they certify remain compliant. NASC requires real-time adverse event monitoring by it's certified companies. Obtaining NASC certification is a rigorous, lengthy process that requires truth in labeling, third-party independent laboratory testing, and stability and shelf-life studies. We have contracted for stability and shelf-life studies by internationally recognized UL Laboratories. Stability and shelf-life studies are not required to sell our products, but we want you to be assured that our products remain stable and efficacious. UL Laboratories analyzes products for taste; smell; appearance; potency of active ingredients; chemical degradation; and chemical, biological, and microbial characteristics.
TRANSPARENCY – Our fourth pillar is transparency. You will notice on the box and label that we have a QR code. When you scan the code using your smartphone you will be taken to a page on our website that contains the Certificate of Analysis (COA) for that batch. Our raw materials are tested for potency and purity and are sourced from US companies. If you have questions about the science of hemp or how to use our products it is as easy as picking up the phone to speak to our support staff of veterinarians and veterinary technicians.
SUSTAINABILITY – The essence of the hemp plant is sustainability. Hemp plants can help mitigate our monoculture farming of wheat, corn, and soybeans. Our farmlands are becoming drier, which leads to soil erosion. The hemp plant is very fast growing and has a tap root that helps with soil stabilization. It uses 25% of the water that it takes to grow alfalfa. It can accumulate heavy metals like selenium, herbicides, and pesticides in its stalk and stems thereby cleaning the soil of these toxins. Hemp cultivation could be the best and most effective way to decrease atmospheric carbon dioxide. Plastic made from hemp is strong, non-toxic, and biodegradable. To produce the same amount of paper it takes four acres of timber as long as 20 years to grow, compared to one acre of hemp that takes 100 days to grow. Thus, in addition to benefiting from all of the medicinal bounties we can obtain from this amazing plant, we are also helping the environment!
Who is Dr. Theresa (Terry) Fossum?
Theresa (Terry) W. Fossum is the co-founder and CEO of Dr. Fossum's Pet Care. She is a world-renowned board-certified veterinary surgeon, author of the best-selling textbook Small Animal Surgery (in its 5th edition), and a serial entrepreneur. Her background includes over 30 years of academic veterinary medicine. Terry grew up on a ranch in northern Idaho, where she developed her love of animals. She has won numerous awards for her teaching and research. Dr. Fossum has served as the principal investigator for millions of dollars in research funding from industry and the federal government. She has served as a Special Assistant to the Secretary of Energy and is the founder and former Director and Executive Director of the Texas A&M Institute for Preclinical Studies (TIPS), a 60-million-dollar venture at Texas A&M University which promotes public-private partnerships to speed the development of medical devices and drugs. She has over 100 publications, 5 books, and numerous book chapters to her credit and has been invited to lecture at over 1000 international veterinary meetings.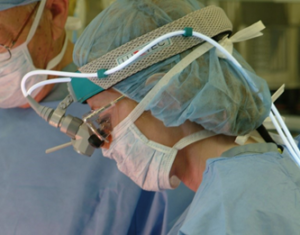 The medicinal properties of hemp have been known for thousands of years. While there is a paucity of clinical research on CBD and CBG in animals, there is a tremendous amount of anecdotal information about the benefits of using hemp extract in companion animals. Whenever you are considering giving a product to your pet you must weigh the risks with the benefits. From 2010 to 2019 there were 46 million doses of hemp extract given to animals, with only 11 minor adverse events. Thus, there appears to be very minimal risk with hemp extract, particularly considering the tremendous potential benefit.
Why is NASC certification important?
National Animal Supplement Council (NASC) certification assures the consumer that the product manufacturing facility has been audited and that Standard Operating Procedures (SOPs) are in place. Obtaining NASC certification is a rigorous, lengthy process that requires truth in labeling, third party independent laboratory testing, and stability and shelf-life studies. NASC also interacts with the FDA to ensure that companies they certify remain compliant. NASC requires real-time adverse event monitoring by its certified companies.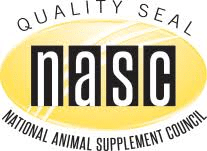 Why are stability and shelf-life studies important?
UL, an internationally recognized safety science leader, is conducing our stability and shelf-life testing. The FDA in their GMP guidance does not require that supplements have an expiration date. Some supplements may have "best if used by date" on their product. To support this statement, they must have stability and shelf-life studies. This is not required to sell our products, but we want the consumer to be assured that our products remain stable and efficacious. UL analyzes products for taste, smell, appearance, potency of active ingredients, chemical degradation and chemical, biological, and microbial characteristics. We are seeking this information so that you may rest assured that our active ingredients remain active when you purchase and use our products.
How do I use Dr. Fossum's Pet Care Products?
You can use these supplements for specific health concerns, or for just for your pet's general well-being. It can be used in young and old animals, large or small animals, and in a variety of species. It is an excellent and bountiful supplement that can actually show benefit to help with a myriad of health conditions with virtually no downside (NASC has logged 46 million servings with only 11 minor adverse events). Our first products are tinctures that provide enhanced absorption and a quick onset of action when absorbed through the mucous membranes of the mouth (the buccal cavity is the region between the teeth and the cheek), bypassing the first-pass metabolism. You will notice we use a syringe to better measure the proper serving size and the syringe makes it easier to administer into the pet's buccal cavity.
Can I give my pet your hemp extract products if he/she is already being given other products?
There is some clinical evidence in dogs that suggests that giving hemp extract may alter the dose of some compounds. There are some drugs that should not be given with hemp extract so please see your veterinarian before starting your pet on hemp extract or changing current doses of other compunds. If using hemp extract in conjunction with other drugs, you may want to start at a lower than suggested dose of hemp extract initially to see how your pet reacts to it.
The safe use of our product in pregnant animals or those intended for breeding has not been proven. We recommend consulting your veterinarian before using our products or any CBD product.
We hear stories like this often:
My dog is getting older and she is suffering from arthritis. My veterinarian recommended that I put her on a NSAID. I was very concerned about the side effects that these medications might have. My dog (Rose) is getting old and is a family member. We did some research on the side effects of NSAIDs and I found a laundry list of issues. Reduced appetite, vomiting, diarrhea, and lethargy are all common side effects.
In addition, NSAIDs can cause erosion of the stomach lining in dogs which could lead to bleeding, pain, and nausea. If these are the side effects, I am even more nervous about the long-term impact of these products.
Rose is on carprofen (Rimadyl) but other NSAIDs that I found on-line are deracoxib [Deramaxx], firocoxib [Previcox], and meloxicam [Metacam].
I want to make sure that Rose is not in pain and I will do whatever it takes. I think NSAIDs are valuable once you have exhausted other options. For me, it made sense to look into natural therapies such as hemp extract to lower or reduce the amount of NSAID that I am giving Rose.
How is the serving size amount determined?
We have based our recommendations on how much to give your pet on the information in the peer-reviewed veterinary literature; however, every animal is different so you will have to adjust the amount to get the desired effect. Our initial loading dose of 2 mg/kg administered twice daily was taken from a clinical study that showed efficacy for improving joint discomfort in dogs. This serving amount should provide relief for postoperative discomfort. If you are using our product to calm your pet, a lower dose may be needed than if you are giving it to improve their mobility. Some conditions may require a higher serving amount than the initial loading amount. Please see our USAGE GUIDE for additional information on how to administer our products.
Why do you recommend a higher initial serving amount?
Using a loading serving amount based on clinical trials allows your pet to obtain a therapeutic blood level quickly. Normally you should start seeing clinical effects within the seven-day loading period. Frequently you can see an effect within the first 2-3 hours after administration which may make it an ideal compound to use to mitigate postoperative discomfort.
How soon will you see an effect?
Many pets will see an effect within 2-3 hours; however, some may require a week of the loading serving size. Some large dogs may require up to 2 weeks before you see beneficial effects.
What if a serving or servings are missed?
Just resume the same serving size as previously administered. If you miss a serving in the first week, continue with the initial loading amount until you have given that amount for seven days. If the maintenance serving was missed, continue with the same amount that was given at the last serving. If you are restarting your pet on the product after not giving it for several days, you may wish to give the loading dose again for a week.
Can the serving size be increased?
Yes, if you aren't seeing a benefit or or you are only seeing a partial benefit, you may wish to increase the serving amount. Also, if your pet is on a maintenance level but there is an anticipation that they may have increased anxiety (for example, a thunderstorm is approaching or fireworks are anticipated) or if your pet is going to be more active than usual, you may wish to give an increased serving. The final amount that you will find benefits your pet may vary from the recommended dose because each animal is different. Don't be afraid to reduce or increase the dose. If you have any reservations, please discuss the use of this product with your veterinarian, or call us. We are here to help.
The recommended frequency is twice daily. Generally, the effect will last 4-8 hours. Some pets do well with once a day administration. Others may do better with 3 times a day administration.
Are there any side effects when administering hemp extracts with naturally occurring CBD/CBG?
It is always important to understand if there are any side effects when administering any compound including supplements and prescription medications. the most common side effect associated with CBD administration is sedation or drowsiness (see also "Can you overdose a pet with hemp extract). As veterinarians, we are aware of the many adverse events that can occur with medications, particularly for those used for pain control. Many of the analgesic drugs given to dogs and cats can cause gastrointestinal bleeding and liver pathology. Per NASC, with over 46 million servings of hemp administered there have only been 11 minor adverse events reported.
Are there any precautions using Dr. Fossum's Pet Care products?
Drugs that are metabolized in the liver (for example, those undergoing metabolism by cytochrome P450 enzyme system, the same mechanism as grapefruit) may be altered if taken in conjunction with CBD. The list includes valproic acid, theophylline, amitriptyline, ondansetron, propranolol, verapamil, omeprazole, progesterone, lansoprazole, methoxyflurane, halothane, ketamine, phenobarbital, secobarbital, dexamethasone, diazepam, nonsteroidal anti-inflammatory drugs (NSAIDs), warfarin, alprazolam, amlodipine, clarithromycin, cyclosporine, erythromycin, ketoconazole, itraconazole, fentanyl, morphine, propofol, and others.
CBD is a potent inhibitor of CYP3A4 and CYP2D6. As CYP3A4 metabolizes about a quarter of all drugs, CBD may increase serum concentrations of macrolides, calcium channel blockers, benzodiazepines, cyclosporine, sildenafil (and other PDE5 inhibitors), and antihistamines. CYP2D6 metabolizes many antidepressants, so CBD may increase serum concentrations of SSRIs, tricyclic antidepressants antipsychotics, beta-blockers and opioids.
All that being said there were very few minor adverse events associated with the use of hemp extracts in companion animals. As a member of NASC, we input all adverse events into the NASC Adverse Events Database that is accessed by the FDA.
How long can you administer Dr. Fossum's Pet Care Tincture?
Long-term use of hemp extract in dogs and cats has not been thoroughly studied; however, most pet owners continue to give a maintenance dose for years. We give our dogs our hemp extract twice daily every day and will do so for the rest of their lives. If your pet has underlying liver disease, please see your veterinarian on a regular basis. It is important to monitor liver function in these animals.
The most common side effect reported after administration of hemp extract to dogs is sedation. Other possible side effects are dry mouth, temporary decreases in blood pressure and ataxia (or wobbliness). Be aware that hemp products containing THC are more likely to be associated with adverse side effects if overdosed. Reported side effects of THC in dogs include lethargy, ataxia, urinary incontinence, vomiting and hyperesthesia (increased sensitivity of any your senses, such as touch). Our tincture does not have detectable THC.
If your pet ever experiences an adverse event on our product, please contact us: [email protected].
Currently, there are no FDA approved Hemp/CBD products for pets. Regulations regarding whether veterinarians can discuss or recommend CBD vary state by state. In some states veterinarians could potentially be at odds with the guidance provided by their state veterinary practice acts if they talk to you about CBD. Nonetheless, you should feel comfortable letting your veterinarian know that your pet is taking CBD because your pet's health and wellness is your veterinarian's primary concern.