Who Owns the CBD Company and What Is Their Primary Purpose?
Our furry friends are family and we want the absolute best for them. There are a lot of human products on the market where the company has merely slapped a pet label on the front of the container. These companies have given little, if any, thought on how to safely and effectively dose your pet. You are about to spend real money -make sure you buy products from a company whose sole purpose is to help pets! Additionally, we recommend products that are sold by companies that are Veterinary Owned and Operated.
Check If The Product Is NASC Certified Or Not?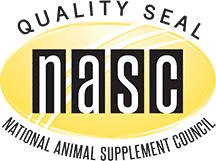 The CBD market is largely unregulated, which opens it up to bad actors. Buying products that are certified by 3rd party organizations that focus on quality is the best way to ensure that you are getting what you pay for. The National Animal Supplement Council (NASC) has been certifying products for pets since 2001. Most big box retailers require NASC certification in order for them to put a product on their shelves.
Certificate of Analysis
Having a certificate of analysis (COA) is very important, but there are MANY fraudulent COA's on the market and having a 3rd party certification (such as from the NASC) suggests that the company is playing by the rules. Any company that is NASC certified will have a validated COA. All products should also have a batch number on the label which corresponds with the COA. Additionally, quality companies will have a QR code on the box that links directly to the COA.
Easy Dosing Guide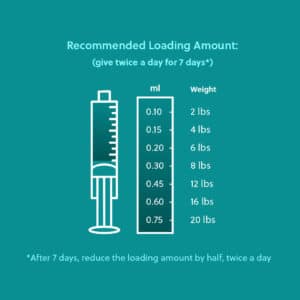 You have purchased CBD for your pet, now what?!? When you look at the dosing guide, there should be clear instructions on how much and how often to administer the product. We recommend products that use an oral syringe. Droppers can lead to inaccurate dosing as bubbles can form in the dropper and make it difficult to administer the proper dose. Be wary of companies that tell you to give a certain number of drops over a wide range of pet weights (e.g., 3 drops for dogs under 30 pounds). This means that they are not being specific regarding how much to give your pet and could well mean that you will see less benefit than if you were dosing the product appropriately.
No THC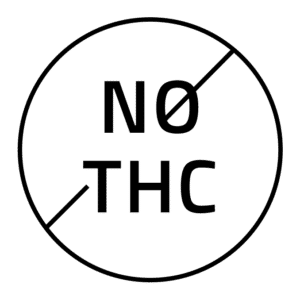 THC can be toxic to dogs. A small amount of THC may be helpful, but it can pose a risk depending on the dose. We recommend products that have non-detectable amounts of THC in them. THC should be given under a veterinarian's guidance to prevent toxicity.
Shelf Life and Stability Tested Products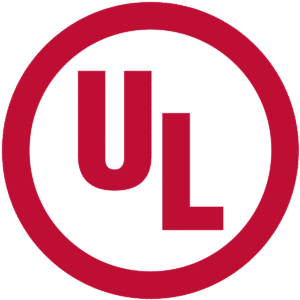 A study was conducted that tested 10 CBD products for pets that were being sold on-line or in stores. Eight out of 10 products didn't have the amount of CBD that was posted on the label. A potential reason for this is that the cannabinoid profile can change over time based on time, temperature, and the amount of sunlight that the the product is exposed to. Go with a product that has been shelf life and stability tested by a 3rd party to ensure that the product is what you think it is. Our products are shelf life and stability tested by UL labs.
Don't Let Cost Be a Driving Factor of Your Purchasing Decision
Low Cost Could be a Red Flag. The entire reason that you are buying CBD for your pet is because you want to see your pet live a long, healthy life. You get what you pay for. Be wary of brands that are cheap. Avoid buying CBD on Amazon at all costs. There is likely no CBD in those products!
The actual goal is to buy a high quality product from which your pet will benefit. You are doing the right thing! Don't cut corners at the end of your buying process to save a few bucks. We generally recommend products that are between 5-10 cents per mg. If you are looking at a product that is significantly cheaper than this, please stay away. We can almost guarantee that they are cutting corners.